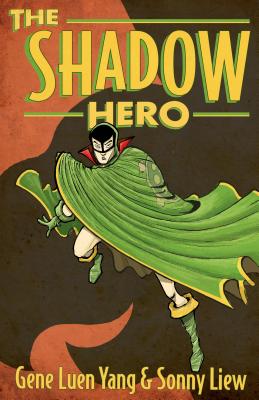 Umm, how could I not love a team-up of Gene Luen Yang ("American Born Chinese", "Boxers and Saints", "Level Up") and Sonny Liew ("The Art of Charlie Chan Hock Chye")?? This is not one of those disappointing supergroups!

The content, characterization, and pacing of this comic are perfect for me. The violence is minimal and never played for grittiness, so that when a key character is killed you really feel the shock of it. (I would definitely feel comfortable giving this book to a pre-teen to read.) The main character, Hank, and his mom and dad (as well as his mom's ex-boyfriend) are very relatable and likeable characters. There are quite a few clever twists in the story and many tropes are subverted.

What puts this book over the threshold from awesome to great is the connection to the actual mid-century comic "The Green Turtle," which Yang explains in an extremely interesting postscript. In short, TGT is an actual but obscure historical comic written in the '40s by a Chinese American author about a superhero defending America's ally China against imperial Japan. Yang describes the rumor that the author wanted the GT to be Chinese-American, but his publisher would never have accepted it, so the comic is carefully drawn to maintain ambiguity (you never see the GT's face). I love that Yang and Liew unearthed this midcentury relic for an origin story, and I especially loved recognizing all of the retcons scattered throughout the book to justify weird or inexplicable quirks of the original source material.

I have to assume this has a very low likelihood of becoming a big-screen superhero movie, but man–it really should!